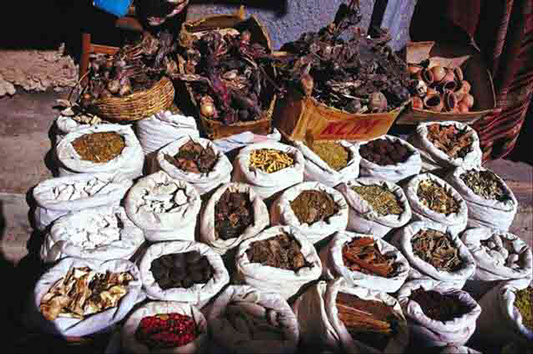 I practice Eastern and Western Herbology, primarily Western herbs. I'm certified in Chinese pharmacology by the Gautama Institute for Oriental Medicine under Ted J. Kaptchuck. I studied Chinese Herbology at the Swedish Institute with Jeffrey Yuen. I have worked with Nature's Sunshine for over 25 years. I also work with Pure Herbs. I consult with Naturopaths and Herbalists. We use the herbs of food to help balance your system and fill in nutritional deficiencies. Herbs can be used to regulate systems to work better in the body. For example if your lungs are not functioning well and you're having problems breathing, there are herbs that you can take to help open up the lungs more. For, say, bladder infections, there are foods that you can take, like cranberry juice and there are herbs that can give similar effects to help the bladder work more functionally. There are herbs that you can take to supplement the care of any condition that you have to help your body heal itself through natural herbs.


Nature's Sunshine has a history of excellence. In the early 70s, Gene Hughes, a Utah school teacher, began experiencing a nagging stomach condition. He took the advice of a neighbor who suggested cayenne pepper for his discomfort. It worked! Soon Gene began feeling much better, but swallowing a spoonful of cayenne pepper was awful. That's when his wife, Kristine, suggested putting the powder into easy-to-swallow gelatin capsules. It was revolutionary! Gene and Kristine soon enlisted the support of family—Dick and Pauline Hughes and Jay and Arva Hughes—to begin a small family business, selling encapsulated cayenne and other herbs and supplements to health food stores.
The family soon realized they wanted to touch more lives with their products, and they found the perfect vehicle for making this happen: direct marketing. This business model allowed them to educate consumers about the vitamin supplement products and provided their sales force an opportunity to share in the success of the company. Today Nature's Sunshine Products (NSP) can be found in 30 countries, represented by nearly 600,000 distributors.